K20 K24 Sidewinder V2 Turbo manifold T3 Fit 92-00 civic 93-97 Del Sol 94-01 Integra Generic
$500.88
SKU: C265-A001~USA
This Turbo Manifold (K-Series K20 K24) is designed to spool large turbos very quickly, producing massive midrange gains that carry to redline. This manifold is designed for any high power application, where huge power, huge torque and great spool is necessary.
This manifold design fits every Honda K-Series chassis from K-Swapped CRX, Civic, Integra, EP3 Civics and RSX.
This is ideal for all forms of competition; Autocross, Drag racing and road racing.
Recommended for 2.0L - 2.4L K20 K24 engine displacements.

Features:
1.T3 Dual fitment Turbo Flange.
2.Equal length design.
3.Overbuild Turbo manifold using Extra Thick Schedule 40 Stainless steel for longevity and Performance.
4.True 4-1 merge collector provide smooth exhaust flow and higher HP gain after Tig welded we Ported it for better flow.
5.One piece design, 44mm waste gate flanges.

Specifications:
Condition: Brand New
Warranty: 5 Years
Material: 304 Stainless steel

Fitment:
Fit For 1992-2000 for Honda civic
Fit For 1993-1997 for Honda Del Sol
Fit For 1994-2001 for Honda Integra
(Notes: off-road use only)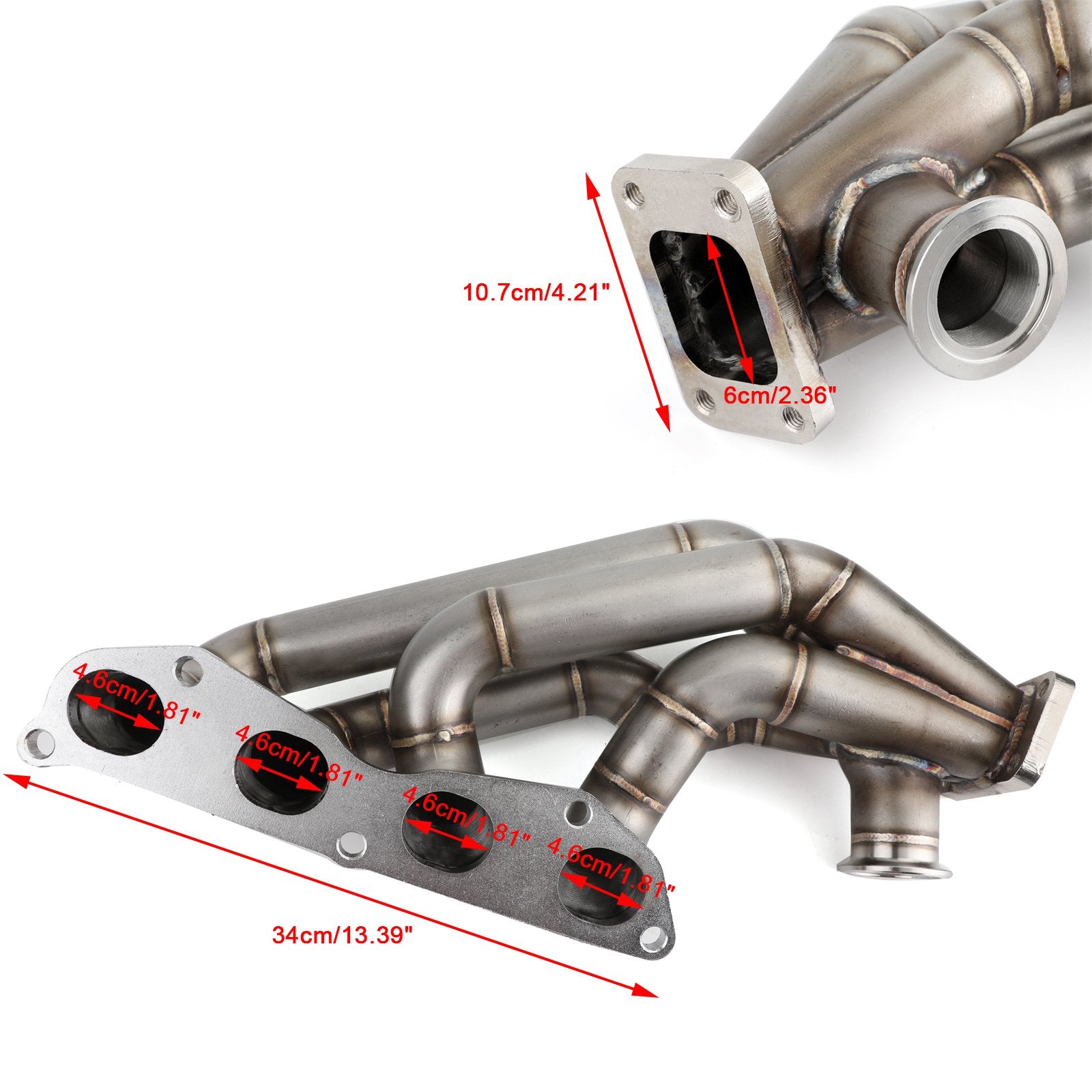 Package list:
1 * Turbo Manifold Kit
Shipping Information:
Free Quick Shipping to USA.
Estimated Time of Arrival: within 3-8 working days.
Glad I made this purchase, it is a little pricey but well worth it.
Good price and product. Do a lots of homework before ordering. It really good!! I would recommend it to anyone who need auto part.
I bought it about 3 months ago and it is really good.
Perfect fit
I have it on a k24 swapped ej1 coupe perfect fit.
Sidewinder v2 mani (Kseries)
Fits great. Looks amazing. So far very decent quality