Fuel Injectors For 2002 2003 Dodge Liberty 3.7L Ram 1500 3.7L Generic
$13.78
SKU: C199-A041-Blue
Features:
1.These High Impedance fuel injectors have been 100% tested.
2.exactly match the internal coil resistance and fuel flow rate of OEM fuel injectors.
3.The individual flow characteristics and fuel atomization of above fuel injectors are almost same to or superior to the OEM and.
4.It will help accelerate response time, save gasoline and improve MPG.
5.Any problem, we will provide a perfect solution ASPS, please feel free to contact us.
Specifications:
Condition: Brand New
Warranty: 3 Years
Part Number:0280155972, 53031099
Applicable Models:
2002 Liberty 3.7L
2003 Liberty 3.7L
2002 Ram 1500 3.7L
2003 Ram 1500 3.7L
Product Size Chart: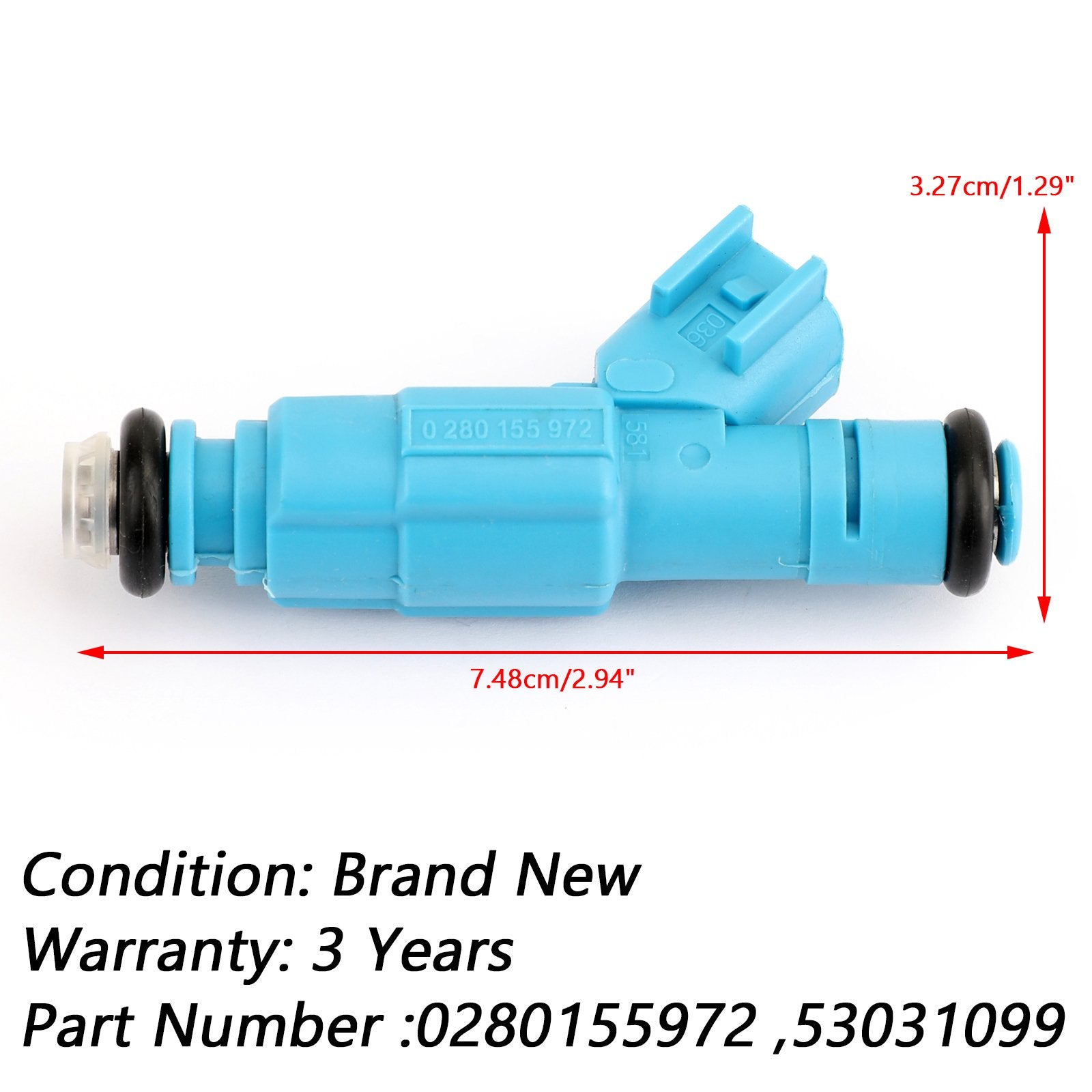 Package included:
1 / 6 * Fuel Injector (As you choose)
Shipping Information:
Delivery Time: 3-8 business days.
Free Quick Shipping From California.
Fuel injecter
They have sorted the issue so I am pleased with them
Great customer service
USPS mangled my package. The injectors were unfortunately damaged. Jcar was great! They responded quickly and offered a full refund.
great customer service
they responded really quick when i had any issues. would purchase again!